Our graduates have been accepted into prestigious colleges and universities, including UCLA, Purdue, Clemson, Brigham Young University and many more (including the Astrophysics Program at the University of Minnesota).
Creative Solutions

for Educational Needs
We offer a full range of courses for grades 6 through 12. We also partner with other specialized programs so students can earn credit outside of a normal school setting. This provides greater educational variety.
We offer courses that qualify you for high-end universities. Our accredited programs prepare you for success.
We understand that every student is on their own level. We have a variety of courses to suit the needs of all students.
Specialized Course Credit
We work with special programs such as dance studios, sports clubs, and more to offer high school credit.
We Provide

Affordable Online Courses
"After graduating from Alta Independent our daughter was accepted into five universities.  She decided to attend University of California Los Angeles (UCLA). She was accepted into the UCLA College of Letters and Science with Chemistry as her major.  I appreciate everything you do!"
~ Nicole,
San Jose, California
"Our son was really struggling in the public school setting. As a family, we decided to enroll him in the online program at Alta Independent.  It was such a blessing. He was able to take courses above his current grade level without the distractions he encountered daily in the middle school that he was attending. He will now be able to graduate a year early because of your self paced program. Thank you!"
~ D.J.,
Redlands, California
"Alta Independent has truly provided a way to continue the level of dance training I need while still enjoying a traditional high school experience. This has been a life saver for me!  I would definitely recommend Alta Independent to any student who is receiving specialized professional training."
~ Ali,
Orem, Utah
Accredited

Through Advanc-ED & NWAC
We are accredited. Our courses are accepted and transferable to other institutions throughout the United States and many programs internationally.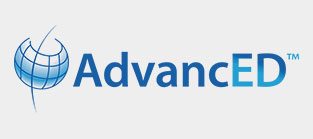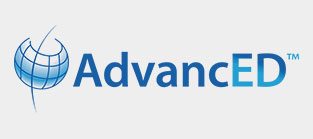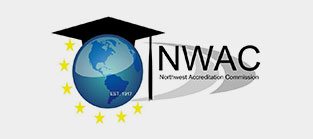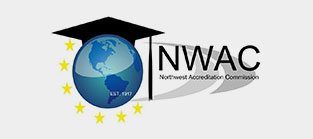 Flexible, Engaging Curriculum
for All Types of High School Students
Our creative educational solutions allow our students to work at their own pace through our online platform. We help you get ready for a higher education, a new career, and to advance into the competitive workforce.